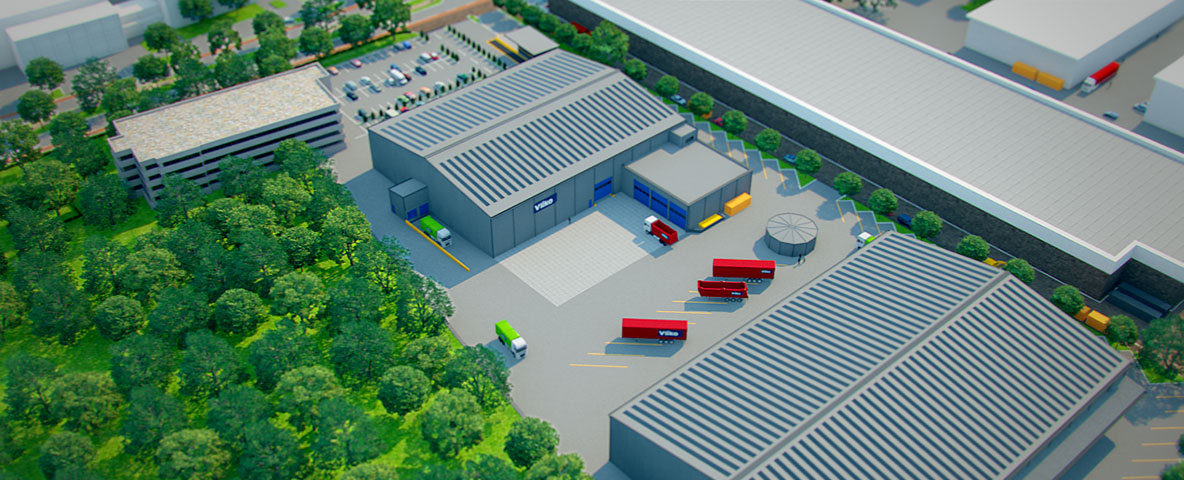 Project data
Sector:
  Recycling industry
Client:
 Vilko BV
Job:
Design and advice, Environmental permit, Tender, Construction supervision, Management
Size:
terrain approx. 25,000 m2, approx. 8,420 m2
Description
Vliko, which specializes in waste processing and recycling, is currently located in Leiderdorp. From there, this South Holland leading environmental company carries out its activities in the Leiden region. After several years of searching, Vliko has found a new location on the Grote Polder business park in Zoeterwoude.
In the summer of 2016 Vliko will move to the former 3M site. Vliko will use approximately 2.5 hectares for the execution of its activities.

Three years earlier, in the summer of 2013, Vliko asked Bosing to investigate how the site could be optimally organized and to develop a number of variants (sketchily). We have also made the budgets for these variants. After the choice was made and approved by Shanks, we worked out the complete construction works including the site with sewerage. We have also taken care of the process of applying for the environmental permit. This was provided in the summer of 2015. After the environmental permit became irrevocable, pile-driving activities started at the end of October 2015. According to planning, the complete construction (including the site work) should be completed in the summer of 2016. Vliko can then move into the brand new location.