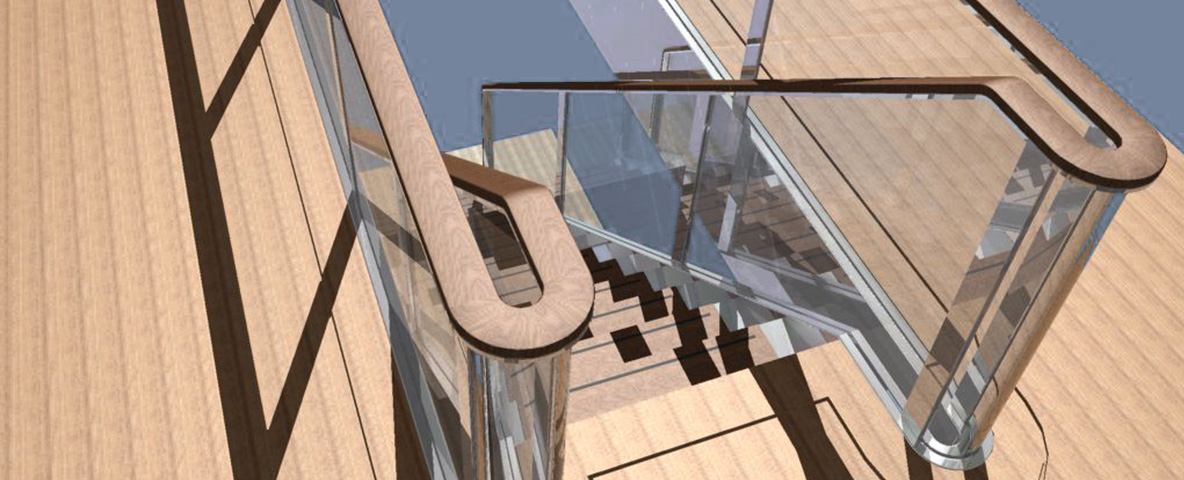 Project data
Sector:
  Jacht building
Client:
 Beekmans RVS BV 
Job:
 Design and advice, project management
Size:
7 different levels
Description
For the largest private yacht ever built in England, a beautiful yacht with a length of 96 meters, we designed seven different stages and provided the complete engineering. The biggest challenge was that (almost) no compromises were possible with regard to design. An owner's representative had to supervise this. The parts were prefabricated in a factory in the Netherlands with the greatest possible precision and then assembled on the yacht like a large puzzle.

In addition to the complete elaboration of the seven different staircases, we also provided the complete project management for this project. We had to take into account three different parties (designer, shipyard and owner's representative), which made the project complicated. Nevertheless, partly due to our expertise that we have acquired over the years, the stairs were assembled on the yacht in record time. We hardly hindered the countless subcontractors who were working on the yacht every day.