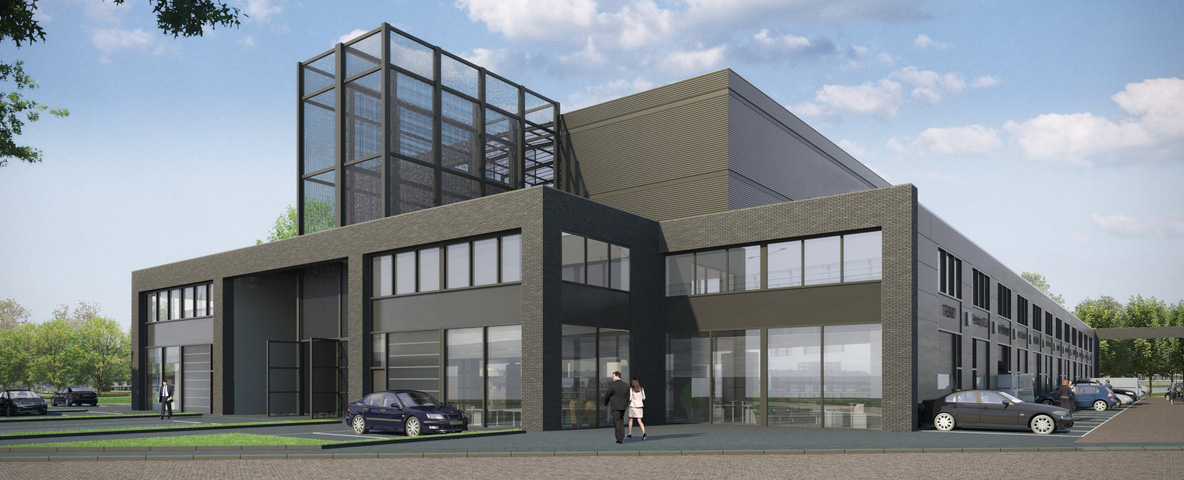 Project data
Sector:
  Non-residential construction
Client:
 Pagus Vastgoed BV
Job:
 Design and consultancy
Size:
Floor space approx. 7.860m2
Description
The project consists of multifunctional units intended for companies and individuals. The outer coating consists of a horizontally corrugated metal sheet. The business units are covered with metal sandwich plates. Front and rear facades are made of a dark, almost black, facing brick.