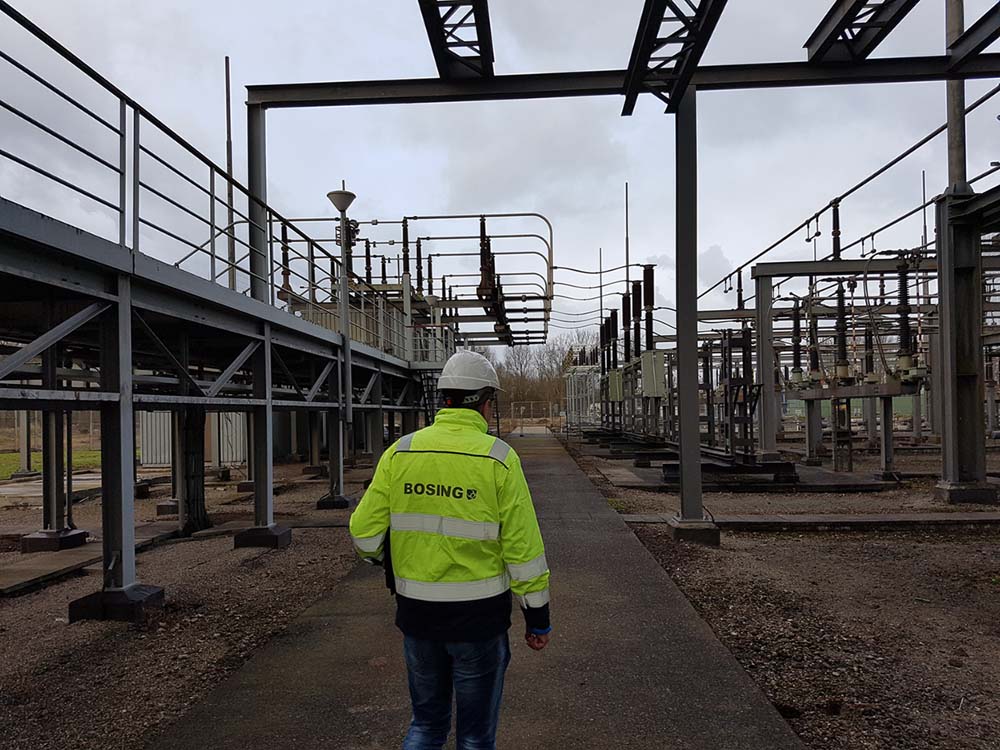 TenneT's 150kV station in Krimpen aan den IJssel helps ensure that the Rotterdam region is supplied with energy. This station was built in the 1960s and is now at the end of its technical life. Replacement is therefore necessary.
It would seem logical to build a replacement station next to the current station. But no permits are granted for this. 'The store' must also remain open: the station can partly be 'turned off' but not in its entirety. So there had to be another solution.
Convert step by step
It was decided to first add two new fields. When those fields are ready, the station will be freed, broken down, newly built and commissioned per section. This applies not only to the primary installation outside, but also to all other systems.
Design primary installations with steel structures included 
We have been commissioned by Joulz Energy Solutions to design and develop the complete primary installations including the associated steel structures. For this we use the SE method (Systems Engineering) and BIM, where we evaluate and validate all matters beforehand before we draw up the final elaboration.
First designs presented
Recently we were able to present to Tennet the first designs of the fields as well as the designs for the RNB transformers. These designs were received positively and will be used as the basis for the entire station.