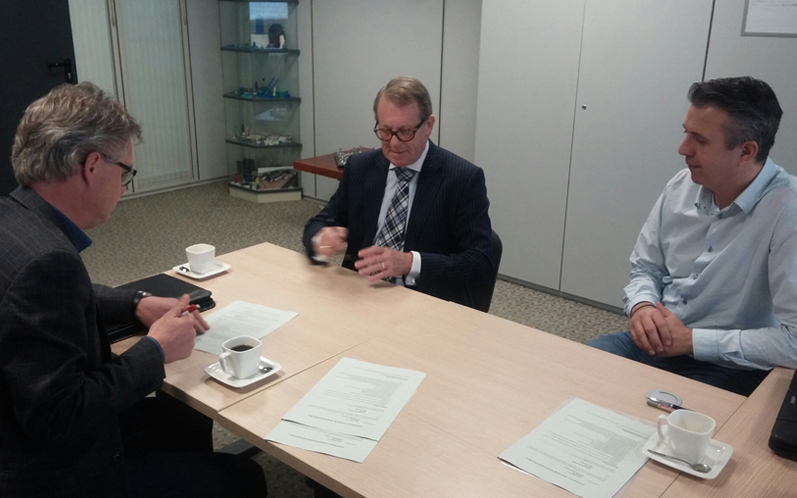 New build warehouse Synres-Almoco
Years of growth at Synres-Almoco has led to a shortage of storage space. Synres-Almoco used to rent extra storage space next to their own site. A decision was made to build a new warehouse, equipped with the latest technologies. The permit processes have now been completed and the contractor has been selected.

On December 15th, 2015 Gerard Rolvers, director of Synres-Almoco and Hein Herpers, director of Bouwbedrijf Verbakel signed a building contract in the presence of Amir Jatic, Project Manager of Bosing

We congratulate Bouwbedrijf Verbakel on winning a tender. We are convinced that we will realize and deliver a beautiful project for this renowned client together with all construction partners in 2016 so that they become even more future-proof. In addition to the already prepared design and the application for the environmental permit and the tender, Bosing will also take care of the construction supervision, including management.