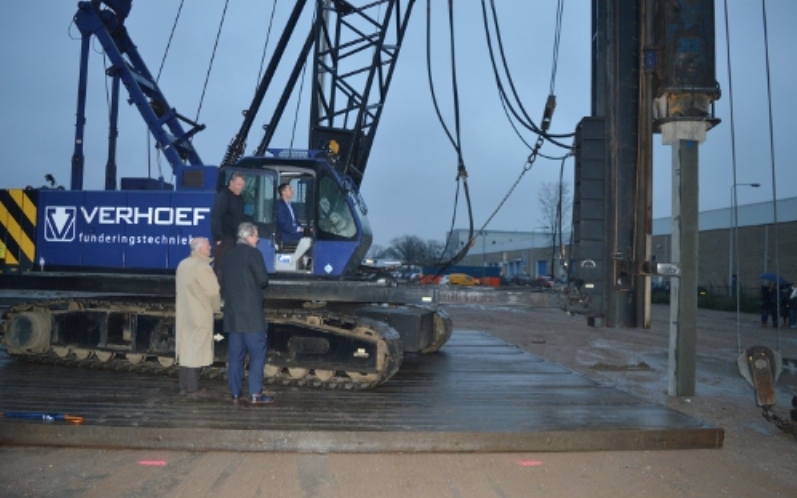 1st pile new construction recycling complex Vliko driven
In the presence of various relations and aldermen of Leiderdorp and Zoeterwoude, Waste processing company Vliko has driven the first ceremonial pile for the new construction of the recycling complex on 27 November 2015. In the summer of 2016, Vliko will move to Zoeterwoude, where work is currently being carried out on the ultra-modern recycling complex. All storage and transshipment activities of both Vliko and Kluivers will take place here.

Louis Sciarli, general manager of Vliko, did the official part together with two councilors by driving the first pile into the ground. Then, with all existing relations, the glass was raised and toast to a bright and sustainable future in Zoeterwoude. "With the new building in Zoeterwoude, Vliko is ready for the future," said Louis Sciarli.

Amir Jatic, responsible Project Manager at Bosing, gave a short presentation on behalf of Vliko using the previously made promotional film and 3D renderings.
In addition to the design, the application for the environmental permit and the tender, Bosing is also responsible for the management.