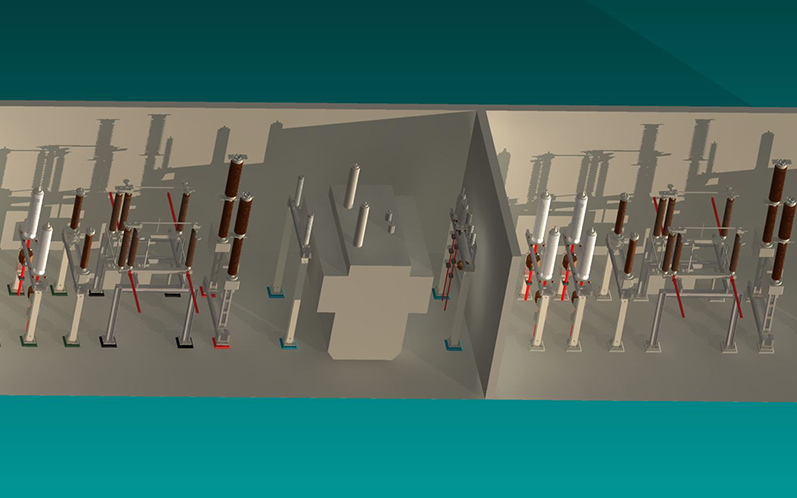 Placed transformers in Zevenaar
On October 1, 2015, the project 150/25 kV station, carried out by Van Gelder and Joulz, reached a new milestone: the transformers had been placed. The new substation will supply the overhead wires of the last part of the Betuweroute in the Netherlands with 25 kV supply voltage. Befrore, the freight trains still had to switch from the supply voltage of the Betuweroute (25 kV AC voltage) to the existing overhead line voltage in the Netherlands (1,500 V DC). After the construction of the new station, this is no longer necessary and the freight trains can continue unhindered.

Joulz had asked Bosing to design and fully develop all support structures for the electrical installations within a very short period of time. Despite the different angles and deviations from the previous assumptions, this project was completed in record time.